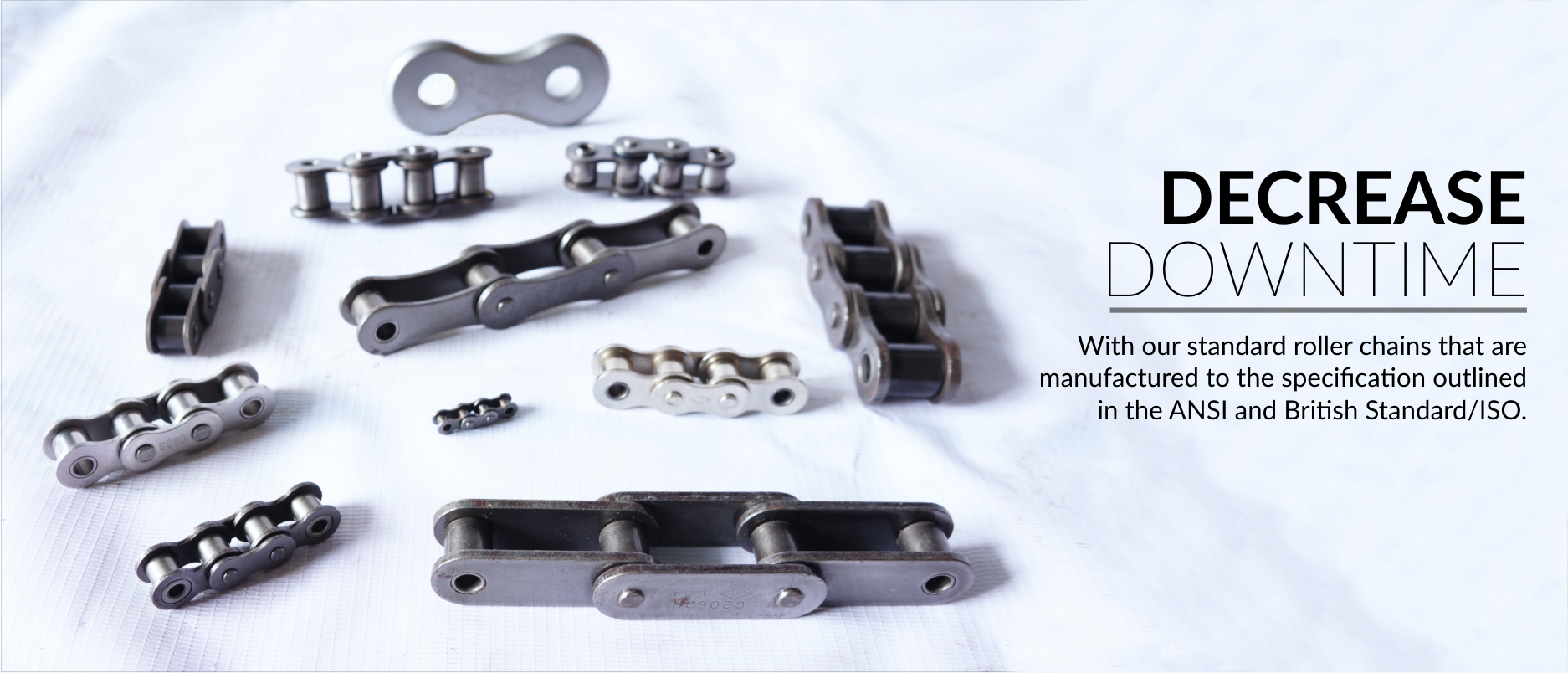 Decrease Downtime; Choosing Your Chain and Keep A Machine Moving
Posted By : Admin
10 Mar 2020
Downtime is the biggest source of lost production time. It gave a negative impact for the company and its customers. All manufacturer expects their equipment to continue running well. When you shift on your machine, it will move forward and start turning.
To solve the problem and provide opportunity to increase efficiency, we offer a diversity chain that are manufactured to the specification outlined in the American National Standards Institute (ANSI) and British Standard/ISO. 
Our chains are designed so that they can withstand chemical and abrasive condition, which are suitable for the most demanding applications. It does not deteriorate due to oil, grease, sunlight, or age. Easly to install, allows high speed ratio of 8 to 10 in one single step, and more compact. Therefore,  you can increase the lifecycle of the product and reduce downtime.
Please let us know and let's explore how we can specifically help you.
Hindari Downtime; Tepat Pilih Rantai dan Buat Mesin Anda Tetap Bekerja 
Downtime merupakan sumber terbesar penyebab kerugian yang mengakibatkan hilangnya waktu produksi. Hal ini memberi dampak negatif bagi perusahaan dan tentu saja, pelanggan. 
Tiap orang yang terlibat dalam proses produksi mengharapkan peralatan atau mesin mereka agar terus berjalan dengan baik. Di mana saat mesin dinyalakan, maka peranti tersebut otomatis bergerak dan berputar.
Untuk mengatasi masalah dan meningkatkan peluang demi tercapainya efisiensi, kami menawarkan beragam pilihan rantai yang dibuat dan telah disesuaikan dengan standar ANSI (American National Standards Institute) dan ISO/British Standard. 
Rantai yang kami pasok diproduksi dan dirancang sedemikian rupa agar tahan digunakan dalam pengaplikasian paling menantang sekalipun, seperti pada kondisi abrasif dan/ yang berhubungan dengan proses kimiawi.
Performa rantai tidak menurun akibat paparan sinar matahari, rusak karena minyak, kelembaban, atau dimakan usia. Mudah dipasang, dengan rasio kecepatan tinggi, 8 hingga 10, dalam sekali langkah, serta lebih ringkas. Karena itu, Anda dapat meningkatkan siklus kerja rantai dan menghindari waktu henti.
Hubungi dan mari cari tahu apa yang bisa kami lakukan untuk membantu Anda. 
Order Now