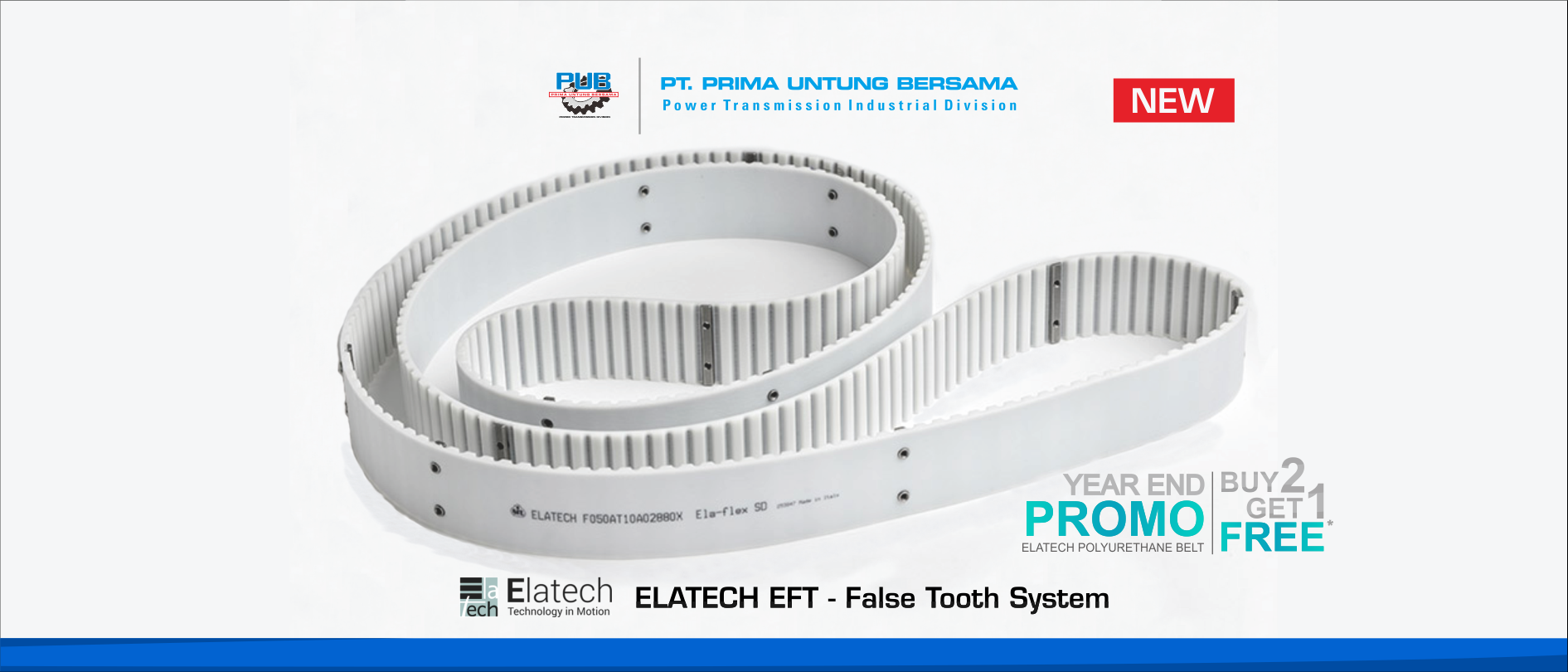 [PRODUCT] ELATECH EFT - False Tooth System
ELEATECH EFT - False Tooth System
 
EFT is ELATECH's mechanical profile application system specially designed for fastening cleats that cannot be welded onto polyurethane timing belts. Zinc-coated or stainless steel teeth are available, either with our embedded tooth or total tooth design. With the total tooth design, the EFT replaces the entire tooth of the belt and is safely secured by means of two threaded holes. The embedded tooth deisgn prevents any metal-metal contact, ensuring more silent operation.
 
Many are the advantages offered by ELATECH EFT :
- EFT allows to apply cleats that cannot be weld into polyurethane timing belts because of their overall dimension and/or material
- EFT is in stock in stainless suitable for food and humid environments and pharmaceutical industry
- EFT can handle much higher loads than welded profiles, making it a strong solution
EFT is flexible, allowing customers to reposition cleats for regularly scheduled application changes.
 
A very wide range of profiles is available, please contact our technical office.
Read More